What our customers say about us!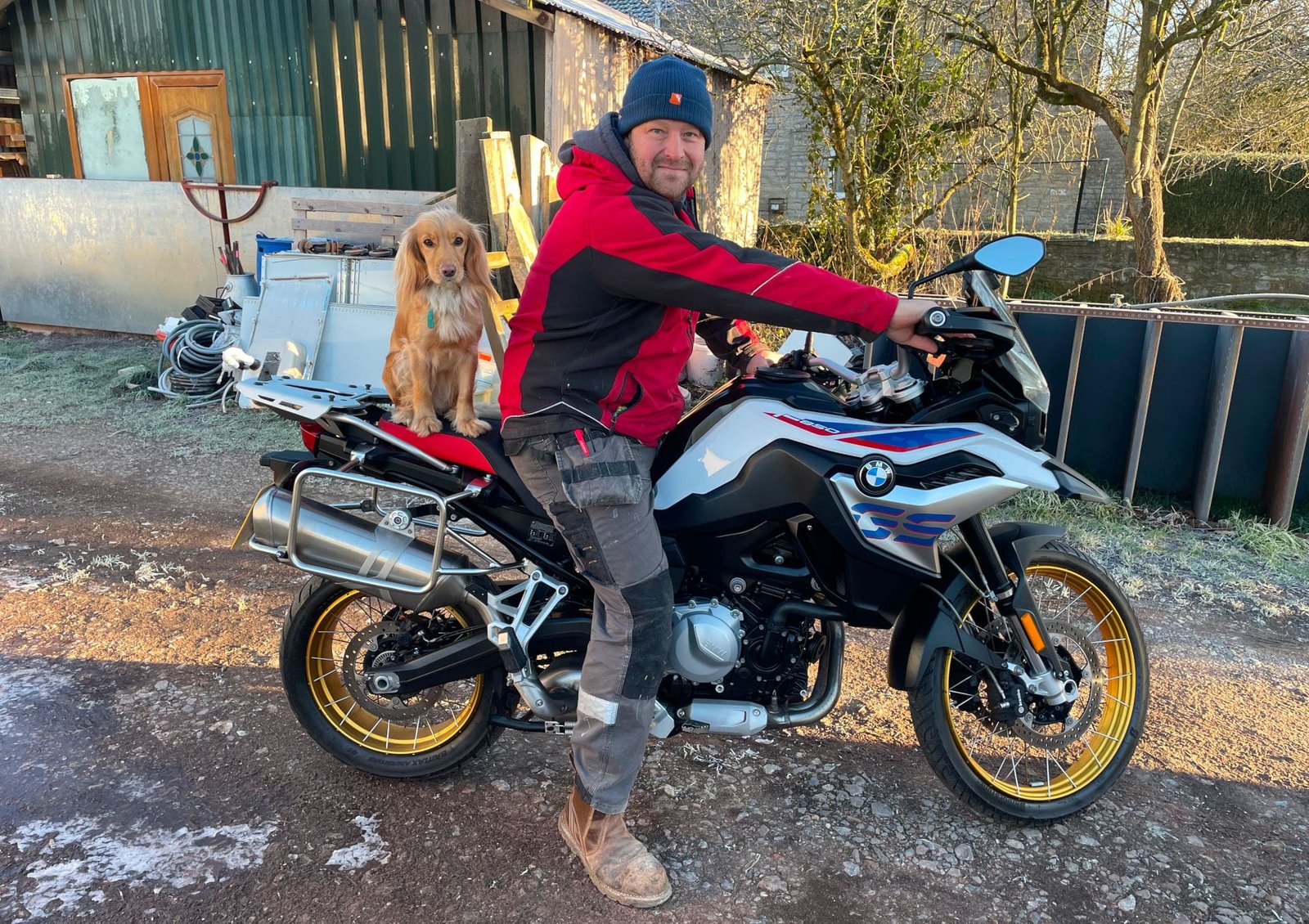 We Sell Classic Bikes - www.wesellclassicbikes.co.uk
2 Wheel Trans have delivered 100s of motorcycles for us over the years. They are trustworthy and efficient and we would recommend them to anyone who requires their motorcycle transported around the UK.

Andy Herbert Sportsbikeshop Ltd
If you require your pride and joy moving with complete peace of mind, then look no further. The team are highly professional, offer excellent value for money and provide regular communication and updates. The bike is in it's own space (as opposed to being stacked together with other bikes), securely clamped, not strapped, so no fear of blown fork seals or rubbing, then nicely protected with a cover. Can't fault them and it's great to know that the guys looking after your bike, are fellow enthusiasts. Use them with total confidence!
Steve Roomes
It can be hard choosing a motorcycle delivery company but I can thoroughly recommend 2 Wheel Trans.
Tracey is clearly a motorcycle enthusiast that looks after your pride and joy with the same care and attention to detail as she does with her own machine.
My bike was collected and delivered exactly when they said it would be, nicely protected, and not strapped down on the sidestand !
The cost was very competitive and being able to track the van live on WhatsApp is a useful feature.
So, thanks again Tracey for an outstanding service, I will certainly be calling you again next time I need a bike delivered.
Donald Mackillop
Thank you for such a wonderful service delivering my BMW R1250RT LE from South London to the North of Scotland, the manner in which you carried out your business from quotation to instruction of payment and then collection of my bike and safe, fast delivery to North of Inverness with amazing communication throughout. I have bought many bikes over the years and in the last few years have used Motorcycle Delivery Firms to deliver. I have had bad experiences and good experiences but I would would rate the professional conduct of Tracey to be the best I have experienced to date. Brilliant service and competitive pricing have put 2 Wheel Trans at the top of my list. With expensive North Sea ferries I am talking to travelling companions about considerations to getting our bikes transported to South of England, fly down and go Cross Channel on the Tunnel so hopefully we can use your excellent company.
Dave Morgan
My thanks go to Tracey and the team at 2wheeltrans. They picked up and delivered my new (to me) bike and delivered it to my door with utmost care when they said they would at a very competitive price. These people are all motorcycle enthusiasts and it shows in their keen interest in the bikes they move which get treated as their own.
5 star, thoroughly recommended.
Andy Ryan
Fantastic service Lee has just delivered my bmw r1150rt top bloke top service top company! Will definitely use your company again and will tell my biker friends too.....many thanks Andy Ryan
Mike / Isle of Man
Triumph Daytona compliments to the carriers 2wheeltrans, they were very profesional. Thank you.
Saz Back
Absolutely amazing service - been said before but they really really do treat all bikes like their own. Four bikes from London to Somerset - perfectly delivered at absolutely smashing cost. Thank you guys. Top job well done x
Wayne Goodall
5 star Fantastic service. Great people to deal with. Looked after both me and my bike, thank you!
John Reeves
5 star! Had a delivery to here. Friendly, on-time and most importantly, in perfect condition. So good that the driver got a cup of fresh coffee AND a biscuit!
David Charles Gibbs
My BMW F800GT was very well looked after by 2wheeltrans. They delivered it right on time. The bike had new panniers that were not wrapped or protected by the dealer so 2wheeltrans wrapped them carefully. Everything has been delivered in perfect condition. I appreciate the effort to which they went and I recommend them.
Max Jones, West Wales
Jeanette's CBR is now safe and dry in the garage with the BMW for company. Too much rain to take her out today, but Jeanette had to sit on the saddle and make 'vroom vroom' noises to get the feel. Not having seen the van before I was very impressed with the loading ramp and method of securing the bikes. That's the best I've seen and is a clear indication of the care with which you handle the transportation of our treasures. I am very happy to recommend your service and wish you the very best for the future.
Phil Palmer
5 star! Amazing professional service treated bike as if it was there own, what more could you possibly ask for?? Strapped down well covered during transport... don't hesitate to use these guys!!!
Ben Scott
5 star! Brilliant service and so helpful. Willing to go that extra mile, would recommend you to anyone buying a bike that needs safe top quality transport that's affordable.
Titus – 1988 Honda NX 650
I received the motorcycle this morning bang on 08:30! Thanks for the great service.
I can't thank you enough for your professional service. Communication, turnaround time, price etc. unbeatable.
I would not only recommend but insist anyone wanting to transport their pride and joy use you guys.
Charles Liddell - Scotland - Honda Shadow
Hi, Just to say, very pleased with your delivery of my bike.
The guy who delivered it was very helpful and friendly. I wish to apologise to him, for not asking if he required the use of the toilet after such a long journey.
I have no hesitation in recommending your company to any of my friends. I am surprised you are not advertised more widely as i lost a number of sales,because of the distance involved.
Had I known sooner about your service i would have had a bike quicker. The problem is always the distance, when you make an offer to buy a bike.
Advertising with some of the sites that sell bikes would be to your advantage.
Anyway I am rambling on. All I can say is WELL DONE to you all.
Gary McCann, Scotland – VFR 400 NC30
I received the bike this morning; whilst I was not there my sister (who collected the bike for me) said that it was a very professional and friendly delivery driver who dropped the bike off, many thanks again for an excellent service.
Paul Young from Blackwood – Kawasaki VN900
Can't recommend you guys enough, what a fantastic service!!
Sarah Grier – Yamaha R6
I don't often write testimonials about great customer service but in this case I am making an exception!
The service from the 2wheeltrans team was amazing! I booked to have a bike collected for a surprise birthday present for my hubby. Staff in the office were brilliant. Friendly, courteous and really helpful.
The bike was collected within two days (on a Sunday) and the driver who collected the bike was a real star. Nothing was too much trouble. He dealt with all the paperwork with the seller and the payment and the bike was collected and securely stored in readiness for the birthday surprise! They even offered to put a Happy Birthday banner on it!
These guys are bike enthusiasts, and it shows because they treat your bike as if it was their own. Reliable, honest and friendly, I would recommend them to anybody without hesitation.
JKayla - Hyosung 250
Just want to say bike has arrived safe and well....
Thank you very much for your services and excellent customer service! Top notch company
Allan - BMW R1100S
Just wanted to say thanks very much for your recent collection and delivery of my BMW.
This is the third time that I've used you now and had nothing but an excellent hassle free service each time. It would have cost me far more in train fares, fuel and more importantly, time off from work, to have collected the bike myself.
I placed the request with you on the Monday and despite the bike being in East Yorkshire, it was delivered to Reading on the Thursday.
I will continue to use your services as and when needed and wouldn't hesitate to recommend you to others.
Many thanks and best regards
Kate Spencer - East Devon.
Thank you so much for collecting and delivering my Yamaha Serow. You provided an excellent service all round with the bike beautifully secured for travel in a purpose-fitted van. It was super quick too- we booked Monday afternoon and took delivery on Thursday from a very pleasant and knowledgeable driver.
We will definitely recommend you and would use you again. Brilliant.
Sally & David - Colchester
I looked on your website to try to leave feedback, put a like and comment on Facebook. But just to say thank you for your excellent service the bike arrived safely and the driver was helpful managed to get the bike through our rather narrow alley. My husband is now happily putting lots of loving care into the bike, thank you again.
Alan - Cambridge Suzuki GN250
Can I thank you for the courteous, professional, efficient and economic collection and delivery of the Suzuki from my home to Cambridge. I am genuinely impressed and will not hesitate to recommend your company.
Iain - Scotland CBR600
I was so impressed with your service I just had to send you comments. I live in the north of Scotland and needed my bike delivered from Derby. I had already been let down by another courier, after a 2 week wait for the delivery date. I called on the Monday morning and the bike was delivered the next night just before ten. They checked my bike before taking it and called me 1 hour before arrival. The bike arrived in perfect condition. You guys are the business; in future I will never use anyone else. Also the shop I got my bike from will be using you in future. Best price and service. Thanks so much guys, you obviously know how much our two wheeled friends mean to us.
Jonathan - Scotland VN800 Classic
You recently delivered my bike to me on the Isle of Skye, western Scotland, all the way from Reading, S. England. Your service is amazing! You were the only courier I could find who would do the job for less than £500 and even better, it was done within 5 days! When the van arrived at my house and the driver opened the back doors, I could see my new "baby" sat there, incredibly well strapped in, padded and secured! He carefully released the bike and rolled it out of the van. I was over the moon!
I would definitely contact you again should I need another bike moved. I will certainly be recommending your services to anyone who wants a motorbike transported.
Simon - Hull CX500
Superb service, unbeatable price, would recommend to anyone, and will use again.
Rosemary - Suffolk Mackenzie Autocycle
Thank you for the superb service supplied in collecting a 1922 Mackenzie Autocycle from Edinburgh and delivering it to me in Suffolk - the whole thing was arranged easily and courteously, and went smoothly without delay or damage - excellent!
Willie - Scotland Suzuki Burgman
I just want to thank you for the great service in getting my scooter up to Perth; my mate said the delivery was a very Professional job.
Dai - Swansea FZR600
Thanks for delivering my FZR from Cumbria to Wales. The PROFESSIONALS, Absolutely first class delivery, No false promises, no last minute let downs (of which I had four off other so called professionals), just bike turning up!!! Unbelievably great.
Gordon - Edinburgh BMW X Country
Just thought I would drop you a note to say how pleased I was with the service I received.
The communication from yourselves was always prompt and kept me informed of the bikes movement while delivery and collection were on time.
I would have no problem recommending your service to others and hope to use you in the future.
Gavin FZ800
Thank you very much for delivering my bike last week. Four hours from collection to delivery is very impressive! The service was excellent.
Fast, flexible, friendly and affordable, I would recommend you to anyone.
Alan Suzuki 250
Can I thank you for the courteous, professional, efficient and economic collection and delivery of the Suzuki from my home to Cambridge. I am genuinely impressed and will not hesitate to recommend your company.

John H Sunbeam S8
The service given, right from asking for a quote to the bike arriving at my door, was smooth and faultless. The drivers were both very friendly, helpful and considerate but above all very careful with the transport and handling of my precious new toy. Can't thank you enough for a worry free and very cost effective service.
Andy & Lorna Laverda Jota
I used 2wheeltrans to transport my Laverda Jota from Preston down to Kent and am very impressed with the excellent and friendly service provided at such a reasonable price. I highly recommend this service to everyone. It was more like talking to an old friend than a business and the garage that received my bike was highly impressed at the professional standard used to secure and transport my bike.
Martin - Warwickshire HD Sportster
Thanks for delivering my Harley. A great service at a very competitive price. Due to the weather conditions there were complications with the delivery but you guys kept me in the loop. I would highly recommend you to others.
Dave - Hampshire Royal Enfield Bullet
2wheeltrans moved a prized Royal Enfield for my father and I. The service was nigh on legendary. Efficient, polite and took time out to speak with my father who can chat for hours. The bike arrived exactly as discussed. Would I use them again? Yes, every time!
Anthony and Alistair www.pembrokeshireclassics.com
We at Pembrokeshire Classics have been buying and selling classic motorcycles for 13 years and rely heavily on couriers that are polite and punctual. '2wheeltrans' turn up on time, take care loading and unloading their precious cargo, and insure it to boot. You won't find many couriers as competitive on price either. Book these guys with confidence.
Mike - Aberdeen VFR750
Just like to say thanks very much for a very friendly and professional service that you provided me with this week. I was unsure about the whole courier thing when I was looking at the bike as had never used them before, but now I know I chose very well.
You kept me updated on everything that was happening and delivered the Bike far quicker than I expected which was an added bonus for me. Also the bike was in great condition, well secured and padded. I have your cards and will be popping them into my work and keep one myself :), also will put up your leaflet on the wall at the shop, I will be using you again in the future.
Shane - Scotland NSR125 & AR125
The first time I used your service by seeing what perfect equipment you have for transporting bikes, and seeing my bike delivered to my door by you, and the way you handled my bike with care made me happy so I decided to use you again for a second time. And that was great service again when you delivered 2 bikes for me to Scotland. I am very great full for what your service has provided me and will continue to use your services again for any more bikes I need delivered.
Rob Kawasaki Z500
Thanks for being the most reliable courier I have ever used. Your time keeping is excellent and your obvious love of motorbikes shows. I have left your business cards at my local bike shops so hopefully you will get more deliveries in this area.
David - Teesside Triumph Daytona
I would like to express my sincere thanks for a top service that you supply. I was kept in the loop at every stage from collection of the bike through to an eta and then delivery. The bike arrived in perfect condition and didn't show any signs of being bashed about in transit, which is always a worry of mine. I have already recommended your services to various people and motorcycle forums so fingers crossed you'll see a few more Triumphs heading you way.
Once again, thank you for a tip top service.
Keith - Derbyshire Triumph Bonneville
Thank you for the safe & professional delivery of my bike. I wanted somebody I could trust and speak to. I would highly recommend others to contact you & utilise your motor cycle delivery service
Ben - Pembrokeshire
I've used you three times so far and about to use again. Excellent communication, very reasonable prices and always on time! Good size vans with all the proper equipment to transport your pride and joy unmarked. 1980 Vespa, 1983 Vespa, 1958 Vespa and shortly another!
Chris - Aberdeen Vespa
Fantastic service!!! Couldn't have been better!! Great communication, very flexible, proper bike insurance and tethering equipment. A real pleasure to deal with!!!
Paul - London Kymco Scooter
Fantastic communication smooth collection and delivery of a brand new scooter, would recommend, top guy, many thanks!
Ian - Aberdeen -SV1000
Simply excellent! Very friendly, helpful, good communication, on time, flexible, willing to assist and bike arrived home secured safely and in excellent order. Wouldn't contemplate another courier!
Neil DK Motorcycles
We (DK Motorcycles) recommend you to all our customers for the safe transit of used motorcycles. Your vehicles are equipped for the job, you are both comfortable and confident in handling the bikes & we have actually had customers praising you for your professional & courteous service and excellent communications
Richard RC MOTO
Having regularly used various motorcycle couriers over the past 5 years for my business, I have all too often been let down by unreliable and untrustworthy companies. Since I started using you I have been so impressed by the personal service, attention to detail, prompt delivery and brilliant communications. I recommend you to all my customers and always have peace of mind that 2wheeltrans will give them an excellent service. I won't use (or trust) any other company with my bikes.
Chris - R1 London
Just a quick note to say thank you to you and the team . .Bike arrived bang on 12 noon . . Superb service all round and I will definitely be using you again . . So chuffed I have my bike before Xmas too! Have a great Xmas and a Happy New Year


If we've delivered a bike, scooter, moped or quad for you; tell us what you think of our service. Include a picture of you with the bike if you wish. Customer feedback is extremely important to us!
GET A QUOTATION!
Call us: 01633 270299 / 07984 687 271